This post may contain affiliate links. Please read the disclosure for more info.
Have you ever created a budget, followed it and still ended up with overdraft fees?
Budgeting is great, but sometimes it can be SO frustrating to feel like you're doing everything right, but it's just not working for you.
How is it that you're creating a plan for your money, but continue to feel like your finances are in complete chaos.
Maybe, just maybe the real problem is you're not creating a full budget that speaks to your life. You're likely not including all the budgeting categories that are specific to your finances and your expenses.
I've created a comprehensive list of personal budget categories that can help you organize your finances a little better. Don't let this long list intimidate you – Simply include the categories that apply to you and omit the categories that don't.
I'm also sharing some great tips for each of the categories that is just the cherry on top.
This post may contain affiliate links, you can read the full disclosure here.
Income
Your income can come from a variety of sources. Typically, when most people budget, they only include income from their most obvious source – their 9-5. But, look at your financial picture and see if you have any additional income sources from the categories listed below.
Salary/Wage

Tips

Gifts

Bonuses

Credit Card Rewards

Child Support

Spousal Support

Social Security

Investments

Side Hustle

Reimbursement

Disability
When looking at your paycheck you'll usually see two figures:
Gross Income – the amount of your income before taxes and other contributions and deductions are taken out (401K, medical insurance, etc.)
Net Income – the amount of your paycheck that you usually see, this is the amount that hits your bank account (after taxes and deductions are taken out)
When you're completing your budget, you want to pay attention to your net income because simply put, that's the only money you're gonna see anyway.
Budgeting irregular income
And if your income is pretty irregular and you can't really estimate what your income will be, you'll want to average the income amounts that you've received in the past 3 months. This will give you a more realistic estimate of what your income will be in the future month.
Basically, how this looks is… let's just say your income for the past 3 months was $1500, $3000 and $2800. What you'll do is add those 3 amounts together and you'll get a total of $7300. Then you'll divide that amount by 3 which gives you about $2430. It's safe to say that you've been averaging a monthly income of about $2430 a month for the past 3 months.
For irregular income, you'll want to budget your income near the amount of income you've been averaging over the past 3 months.
One thing I'll caution you about though, if you have some side income sources that aren't too steady, consistent, regular or guaranteed, don't include that income as a part of your budget. You don't not want to budget that money, then find that you after all your bills are paid, you're in the red… short on money.
Instead, count that inconsistent additional money as a bonus and use it to pay down debt, build your savings or catch up on your other bills.
Tips for earning extra money
If after completing an accurate budget, you find that you need additional income… here are some options for you.
Join the Toluna Community to be entered to win up to $150 each month in exchange for your feedback.

Try out

VIPKid

where you teach English to kids in China from your home.

Complete surveys in your spare time and make $20-$50/hour: Opinion Outpos

t

,

Survey Junkie

and

Inbox Dollars

.

Do little tasks from an app on your phone and earn with

Shopkick.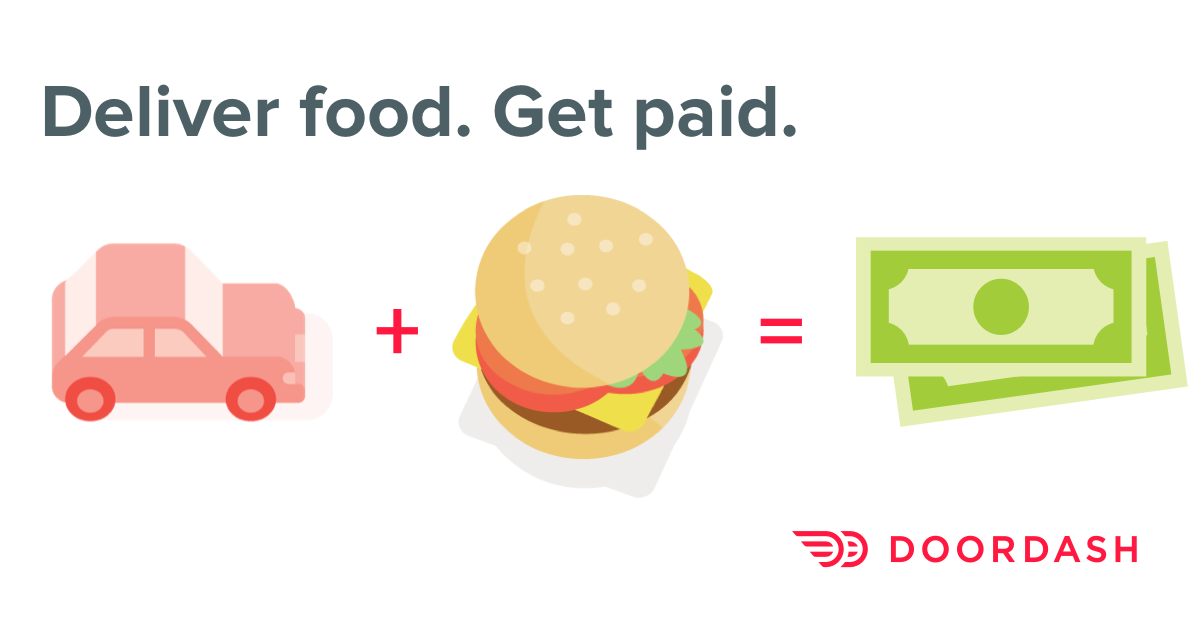 Savings
One of the first things you should do after you get paid is pay yourself. We often wait until all of our bills are paid before we put money into savings, and half the time, we never end up saving a dime.
The truth is, we work too hard to have little to nothing to show for it. Put yourself first and save before anything else.
Here are some common types of savings
Investment

Retirement

Emergency Fund

New Car

Down Payment

College

Personal
Building an emergency fund is crucial if you want to get out of debt or stay out of debt. Dave Ramsey recommends we all start with $1,000. But honestly, if you're debt free, you should really aim at having 3-6 months worth of bare-bones living expenses and work your way up to having 12 months worth.
And if you're keeping this money in a bank account, make sure it's not connected to your everyday checking account. You don't want to accidentally find yourself spending your emergency fund money on those concert tickets that have the early bird special going on.
I have a Chime account which allows me to either directly deposit a portion of my paycheck to a separate checking account or manually transfer money from my regular account to Chime. It comes with a check card and when you sign up and direct deposit at least $200 within the first 45 days, you get $50 for free. It's the perfect way to start your savings.
Something else I love about Chime is the fact that they round up each payment to the next dollar. The additional change is then transferred to the Chime savings account. So if you spend $5.01 at a store, they will round up and transfer $.99 to the savings account.
If you want to make saving money a little fun, try doing this 3 month savings challenge to save your first $1,000.
Using Digit also makes it easy for you to save money by analyzing your spending and transferring the perfect amount to savings. They're so good at being analytical that you won't even notice it's gone, but what you will notice is that balance steadily increase.
Home
This has got to be the most expensive category by far. I mean let's be honest, housing costs are not getting any cheaper.
There's a fine line here in how cheap you can really try to go with your housing costs because cheaper may not equate to safe.
So this is a category I would caution you about trying to find the cheapest price. Instead, find housing that is reasonably priced for you, but still safe… and use all the additional money saving tips that I've given you in this post to save in other categories. This is just one category you can't afford to skimp on.
Expenses in the home category
Rent

Mortgage

Homeowner's Association

Maintenance

Repairs

Improvements

Home Security

Real Estate Taxes

Home Warranty

Homeowner's Insurance

Renter's Insurance

Lawn Care
If you are in the search for a new rental home or you're purchasing a home, try to stay away from properties that are at the top of your budget. Aim for a home towards the lower end of your budget while still searching in safe areas.
Food
If you really want to free up some money in your budget, the food category is usually one that most people can begin to cut costs in.
Groceries

Eating Out

Coffee Shop

School Lunch

Work Lunch

Alcohol/Liquor

Events
Do you really have to get Starbucks every morning on your way to work? Maybe you can start bringing your own lunch to work from now on.
Meal planning also helps you save money because you're only paying for items you're actually going to prepare. You can either choose to create your own meal plan or use the $5 Meal Plan builder tool to plan for the week or month, etc.
Related: 15 Ways to Save Money on Groceries.
Additional Tip: download the Dosh app and start earning cash back for swiping your card at partnered restaurants and other grocery stores. They give you a free $5 bonus for signing up too. Get that free money, girl!
Get your free budget categories PDF printable down below!
Utilities
Water/Sewer

Gas

Electric

Cable

Internet

Trash

Phone

Recycling
Transportation
One of my favorite apps to save money on gas is GetUpside. With GetUpside, you earn cash back on gas. For every gallon of gas you purchase, you'll earn a specific amount of cash back. I haven't cashed out yet because I like to see the balance get bigger and bigger. BUT you can cash out for gift cards or cash.
Auto Fuel

Car Insurance

Maintenance

Toll Fees

Car Registration Fees

Parking Fees

Public Transportation

Taxi/Uber/Lyft

Roadside Assistance

Car Wash Fees

Car Accessories

Airfare
Personal
Some personal items are a must, but honestly this is another category that you can cut back on if ever there is a time when you need additional funds.
Nail Care

Hair

Cosmetics/Makeup

Toiletries

Beauty

Facials/Spa

Clothing

Gym Membership

Dry Cleaning

New Electronic Device (cell phone, laptop, iPad)
Recreation Equipment
Debt
This is one category that I want you to pay close attention to because debt incurs interest, and not the interest that earns you money. It earns interest that works against you and causes you to have to pay more for something than it originally cost.
This category should really be one of your main priorities to pay any and every extra dollar you have toward. Once you get out of debt, you can really see your finances and your wealth flourish.
Even if you can only pay a little more than the minimums due each month, that's better than doing nothing.
Related: How we knocked out $35,000 worth of debt
Personal Loans

Auto Loans

Credit Cards

Student Loans

Medical Bills

Child Support

Credit Report/Monitoring

Spousal Support

Home Equity Loan

Retirement Loan
A quick tip regarding your debt management is to monitor your credit report and credit score so you know if new items appear on your credit report that may need to be paid back. Because you'll need to include those in your budget as well.
You can use Credit Sesame for free or myFICO to check all 3 credit reports and scores for the most accurate information.
Health/Medical
If you work for an employer that offers a health flex spending account, look into it. Every time open enrollment comes around, I sign up for a FSA. This is a specified amount of money that I set to come out of my check each pay period. The money goes on a debit card and I can use it on my health related expenses.
The money is tax free, so not only am I decreasing my taxable income for tax time, but I am essentially building a small health 'savings' account should I need to use it for medical expenses.
(Disclaimer: I am not a tax professional so do not take this as tax advice. Consult your CPA.)
Medical Devices

First Aid

Medical Insurance

Dental Insurance

Prescriptions

Copays

Deductible

Life Insurance

Vision Insurance

Disability Insurance

Long Term Care Insurance

Supplements/Vitamins

Over the Counter Medications

Contacts/Glasses

Specialty Care
Leisure
This is where you reward yourself for learning how to be a good steward over your money. What's life if it's all work and no play, right? It's so easy to lose motivation if it feels like there's nothing really in it for you.
And unfortunately, like the 'personal' category, if money is tight and you need to make cuts, this is an area you'll really have to reevaluate and possibly direct some of these funds elsewhere. But remember, this is only temporary.
Travel

Books

Activities

Movies

Concerts

Crafts

Hobbies

Sport Events
Education
Let's be honest here, these expenses can add up relatively quick. It's not getting any cheaper to get an education, for yourself or your kids. So planning for these expenses is going to be really important for the success of your finances.
Tuition

Books

School Supplies

Teacher Gifts

School Uniforms

Trips

Professional Dues

Conferences
Pets
One of the best ways you can save money in your pets budget category is to invest in a low cost pet insurance plan. We know our pets are just like little humans who have unexpected sickness and illness that cost us in vet visits. But with the right pet insurance plan, you can alleviate a lot of those unexpected costs.
Pet Insurance

Food

Veterinarian

Activities

Accessories

Toys

Medications

Daycare

Grooming

Dog Walking
Embrace Pet Insurance is another option for you to look into because after all, we're trying to save money so we need to get multiple quotes and go with the cheapest option.
Money making tip: If you have a little free time on your hands, sign up with Rover as a pet sitter or dog walker and earn extra cash while giving your pets some free socialization and play dates.
Charity/Giving
Doesn't it feel good when you're able to give back to the organizations that matter most to you?
You can make sure that remains a priority in your life by making it a line item in your budget.
Tithes

Offering

Charity

Celebrations

Medical Research

Community Organizations
Kids
Camps

Kids Activities

Toys

Allowance

Sports

Babysitter

Baby Accessories

Extracurricular Activities

Parties
As moms, we know that expenses for babies add up time and time again. We're always looking for ways to save an extra dollar or two. Sign up to get FREE Pampers coupons.
Get your free budget categories PDF printable down below!
Subscriptions
TV Streaming

Music Streaming

Newspaper

Magazines

Subscription Box

Amazon Prime

Bulk Shopping (Costco etc.)
Household
These household categories are likely to be missed because some of them are so obvious and necessary that it doesn't even cross our minds to actually plan for them.
But it's good to think about the every day items you use around your home a create a line in your budget to account for them.
Decorations

Cleaning Products

Cleaning Service

Pool Maintenance

Tools

Furniture

Paper Products

House Sitter

Appliances

Cookware

Housing Supplies

Disaster Planning
Taxes
State

Federal

Business

Property

Accountant Fees

Filing Fees
Miscellaneous
Postal Stamps

Side Business

Financial Advisor
Commonly Asked Questions About Budget Planning
How do I really get started?
Download the PDF, print it out then highlight the categories that apply to your life personally.
Not every category will apply so even though this list is long, you won't have every category in your personal budget.
Track your previous spending. This requires that you look at your previous statements. Figure out how much you've been spending.
Or you can start fresh being more mindful of your spending habits and track your spending for a month. What you're paying attention to is all the many directions your money is going.
Make a list of any categories you forgot to include.
Then start crafting your budget for next month.
What categories should I include in a budget?
Income
Home/Housing
Utilities
Transportation
Healthcare
Food
Saving
Debt Payments
Giving
Personal
Insurance
How much should I spend on each budget category?
One highly recommended budget percentage benchmark to follow is the 50/30/20 rule.
50% of your net income is designated to your living expenses (housing, food, transportation, etc). These are the expenses you absolutely need to live on.
30% of your income will be for the things that are not necessarily needs, but wants. This is your fun category that you'd be able to live without if money got tight (vacation, travel, date night, etc.)
20% of the total income you bring in goes toward your financial goals. So it really depends on where you are in your financial journey. For some, that may mean putting those funds toward savings, emergency fund, investments and for others that may be putting it toward debt.
As you can see, the exact amounts that you'll put in each category varies from person to person and highly depends on the actual money you bring in each month.
Summing up this comprehensive list of budget categories
There you have it – a complete list of budget categories for families to use to help make an accurate monthly budget. Remember, you will not need ALL of these categories. This list is extensive. But, hopefully you have noticed a few vital categories that were missing from your household budget and can use this to fill in the gaps.
My ultimate goal is that by using this list, you will be able to plan for most expenses rather than use credit to pay for them and be on your way to a life of financial freedom.
I promise you budgeting is not as bad as people make it out to be. It's not the negative, self limiting thing that people seem to think. If you don't get anything else from this post, understand that budgeting allows you to prioritize your money over the things you want to do in life. And regardless of how high or low your income is, we all NEED a budget.
Make sure to download the PDF above and use it when you're creating your next budget.
The following two tabs change content below.
Ozella
Ozella is a millennial wife and mom on a journey to financial freedom. Having grown up financially dumb, she learned the hard way and is now working her way out of debt. She uses The Intentional Dollar to share all that she is learning with others through her own journey.